Just one of the more than 1,000 worldwide (and counting, the total jumped to over 1,800 as I was writing this) one star reviews for the WordPress plugin called Gutenberg.  Importantly, this plugin is no longer optional. It has become a core part of your website's software.
If you are being a responsible website owner and regularly updating your plugins and software, you may have noticed that in the past couple of days a new WordPress update became available, Version 5.0. And, if you updated your website, you probably went to bed remembering this simple page editor…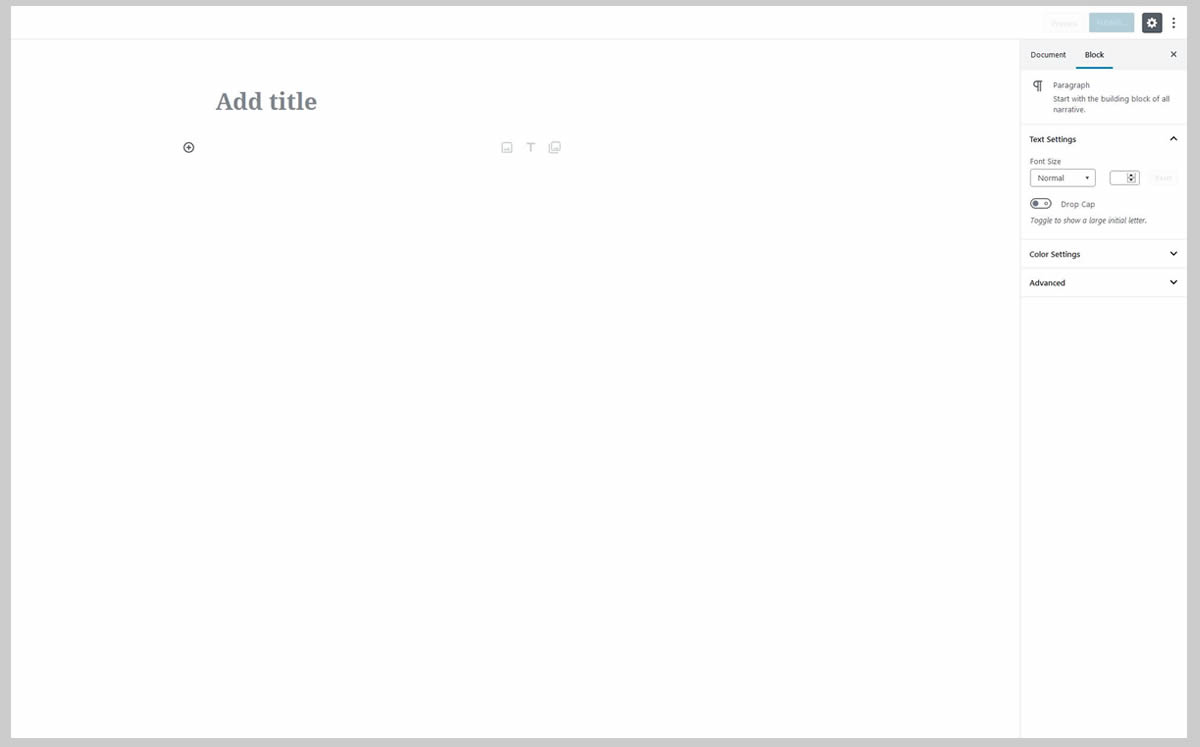 The new editor is basically a drag & drop "block" system. You build your page by adding blocks one-by-one. There are blocks for text, images, photo galleries, audio, video, etc.. Some blocks you will have to dig for, because they are a couple of clicks away. You will find various (sometimes hidden) formatting options for each block as well. Plugins are already being developed to add more specialized blocks, so you can expand your design options.
All in all, I find the new editor to be extremely confusing, and I am a legit Web Designer!  If you love a challenge, though, you can find a tutorial here.
Don't have time for all of this nonsense?
Although WordPress does give you an option to turn off the new editor via their plugin, that plugin will only be supported through 2021.  The better option is to disable the editor FOREVER with a different plugin, following these 4 simple steps.
1. From you website dashboard, hover over "plugins" and select "add new"
2. Type the word "Gutenberg" in the search menu of the page that opens.  When the search results pull up, find the plugin named "Disable Gutenberg" and click "install".
3. Fill in the FTP username and password that I emailed with your website documentation.  (Don't have it?  Just give me a call).  Click "proceed".
4. Once the plugin is installed click "activate" and it's done!  Just like magic, you will have your old editor back.